Counseling in Louisville, CO. Lisa Witter, MA

I offer effective counseling strategies that go way beyond just talking. My clients appreciate how this helps them gain lasting clarity and focus.
My work is built on the ground of helping you develop confidence for life's journey. With a strong inner guidance, you'll be able to feel peaceful, creative and joyful through the challenges.
As a basis for powerful results, I use intuitive-based emotional agility work. It is a practice on aligning your body, mind and spirit through skills that can be used on a daily basis to re-center into confidence and calm.
I have personal experience and professional expertise (and really love) working with clients in the areas of infertility, spirituality, relationship issues and parent coaching.
Work with me: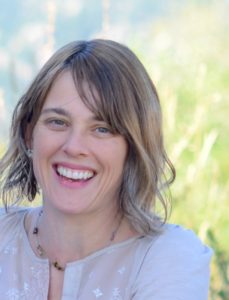 I offer Individual Counseling, Life Lesson Insight Sessions as well as Infertility Counseling Sessions.
Bringing the wisdom I've learned in my 16+ years experience in meditation, counseling, intuitive healings and (for fun) improv comedy, to each unique, creative session. My counseling office is conviently located on Main St. in downtown Louisville, CO.
**New offering: Grief Chats.
After a number of personal encounters with death and grief over the last few months, I was reminded of how challenging it can be to find someone to chat with about grief, who will just listen and offer comfort. I find it so helpful to be able to get things "off my chest" when I'm grieving. Sadness lives in the chest and can feel like a heavy weight when grief is unexpressed. This is my offering to help anyone in the community needing a little chat about their grief.
Contact me to set up a Grief Chat or ask questions about it. It's a more informal, conversational style session around crying, laughing, telling stories- whatever is needed to get things "off your chest" literally and energetically. It's a sliding scale rate starting at $35 based on income.