Counseling in Louisville, CO. Lisa Witter, MA

I offer effective counseling strategies that go way beyond just talking. My clients appreciate how this helps them gain lasting clarity and focus.
My work is built on the ground of helping you develop confidence for life's journey. With a strong inner guidance, you'll be able to feel peaceful, creative and joyful through the challenges.
As a basis for powerful results, I use intuitive-based emotional agility work. It is a practice on aligning your body, mind and spirit through skills that can be used on a daily basis to re-center into confidence and calm.
I have personal experience and professional expertise (and really love) working with clients in the areas of infertility, spirituality,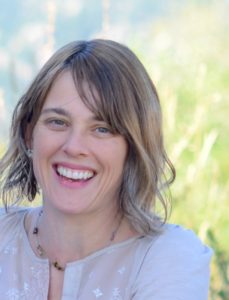 relationship issues and parent coaching.
Work with me:
I offer Individual Counseling,  Life Lesson Insight Sessions as well as Infertility Counseling Sessions.
Bringing the wisdom I've learned in my 16+ years experience in meditation, counseling, intuitive healings and (for fun) improv comedy, to each unique, creative session. My counseling office is conviently located on Main St. in downtown Louisville, CO.
New Offering: Cranial Sacral Therapy.
Benefits include:
Greater life energy. Relief of emotional pain. Increased self-confidence from opening subtle awareness.
Emotional benefits:
Decreased stress and anxiety, unwind emotional trauma, boost low energy.
Physical benefits:
Neck and back pain decreased, help for migraines, TMJ, tinnitus.